Please let us know how we can help you. We will contact you in 1-2 business days. In the meantime, take care!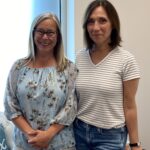 Chagrin Falls Location:
We are located in the Chagrin Valley Professional Building on East Washington Street in Bainbridge Township.
We are just east of the Mobil gas station and Kenston schools.
9826 East Washington Street
Chagrin Falls, OH 44023
Phone: 440-708-0188
Fax: 440-708-0368
Email: [email protected]
Our new Hudson location!
591 Boston Mills Road
Suite #550
Hudson, OH 44236
Phone: 234-269-6200
Fax: 234-602-2192
Email: [email protected]