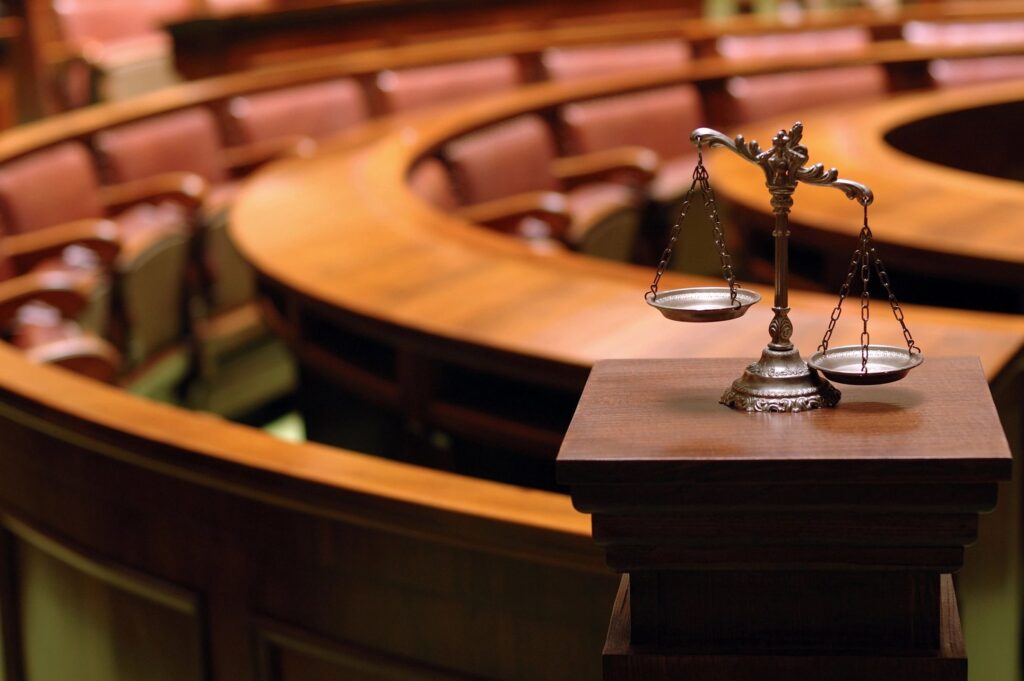 Forensic expert testimony
by the
most trusted psychologists in northeast Ohio
The forensic psychologists and psychiatrists at Jones-Wood Psychological Associates, Inc. have provided expert testimony in many municipal, common pleas, juvenile, and domestic relations courts in Ohio for a wide variety of issues, including:
–Competency to stand trial
-Sanity at the time of the act
-Commitment following insanity acquittal
–Daubert
-Termination of parental rights
-Personal injury
---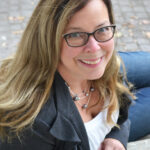 Lynn A. Luna Jones, Ph.D. ABPP
Dr. Lynn Luna Jones earned her Ph.D. in Counseling Psychology from Temple University in 2004. Dr. Jones is a licensed psychologist and has been a professor at Capella University since 2006. She has previously been an adjunct faculty member at Kent State University. Dr. Jones has taught courses including, but not limited to, forensic psychology, adolescent development, psychological testing, learning and cognition, personality theory, lifespan development, multicultural issues, and professional ethics. She has published research on various forensic topics and is responsible for the supervision of pre-doctoral and post-doctoral psychology students. She enjoys helping future psychologists develop their clinical skills. As an educator, Dr. Luna Jones also provides professional development seminars to other mental health professionals, attorneys, judges, and community members. She is a certified substance abuse professional (SAP). She is a member of MENSA.
Dr. Luna Jones became a board certified forensic psychologist by the American Board of Professional Psychology in 2012. She is also a certified Substance Abuse Professional. Dr. Jones is the Chief Psychologist of the Psycho-Diagnostic Clinic where she conducts forensic evaluations for criminal defendants in various common pleas and municipal courts in Summit, Stark, Portage, Geauga, and Medina counties. She has also consulted for the Cuyahoga County Juvenile Court.
Dr. Luna Jones also provides forensic evaluations for various courts in Cuyahoga County as well. As a result, she is frequently called to testify as an expert witness in court. She performed the following forensic evaluations: Competency to stand trial, sanity at the time of the act, mitigation of penalty, violence risk assessment, sexual risk assessment, juvenile delinquency, juvenile bindover/transfer, intervention in lieu of conviction, substance abuse, child custody, parental fitness, guardianship, independent medical evaluations, pre-surgical psychological evaluations, personal injury, and immigration-related evaluations.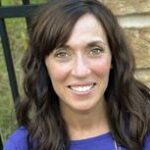 Arcangela Wood, Psy.D.
Dr. Wood earned her Bachelor of Arts degree from Ursuline College and her Doctorate in Clinical Psychology from the Illinois School of Professional Psychology. She is a licensed psychologist and has been a Clinical Assistant Professor of Psychiatry at Northeast Ohio Medical University since 2010. She has held various positions with The Association of Ohio Forensic Evaluation Center Directors, and she is currently the Clinical Director of the Psycho-Diagnostic Clinic. Dr. Wood has also provided educational seminars to schools, mental health professionals, attorneys, judges, and the Board of Developmental Disabilities.
Dr. Wood has a special interest in forensic evaluation and has over 15 years of experience working with individuals who have court involvement. She has completed numerous psychological evaluations, supervised forensic pre-doctoral interns and post-doctoral trainees, and provided expert testimony in various courts.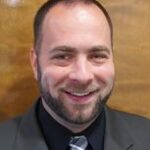 Michael Biscaro, Psy.D., ABPP
Dr. Biscaro earned his degree from Xavier University in 2005 and completed a Post-Doctoral Residency in Clinical Psychology at the Louis Stokes Cleveland DVAMC with a Special Emphasis in Psychosocial Rehabilitation of Veterans with Serious Mental Illness (SMI). He is currently employed as a clinical psychologist at the Louis Stokes Cleveland DVAMC where he is the Program Director/Team Leader for the Recovery Resource Center, a Psychosocial Rehabilitation and Recovery Center (PRRC). Dr. Biscaro has extensive training and experience providing evidence-based psychosocial interventions to include individuals who experience severe mental illness. He has lectured on the topic in a variety of settings and to diverse audiences. Dr. Biscaro has also been certified in Equine Assisted Therapy through the Equine Assisted Growth and Learning Association (EAGALA). He has particular interest in person-centered practices that help individuals realize their self-determined goals and roles.
Dr. Biscaro is a Diplomate of the American Board of Professional Psychology (ABPP) and Board Certified in Forensic Psychology. He consults for two forensic centers and has years of experience conducting criminal and civil forensic evaluations including: competence to stand trial, mental state at the time of the offense, violence risk, sexual offender risk, juvenile competency, juvenile delinquency, fitness for duty, independent medical examinations, disability determination, child custody, parental fitness, and guardianship.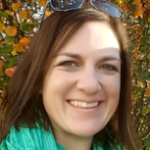 Sara G. West, M.D.
Dr. West completed both her undergraduate and medical school education at the University of Virginia. In 2008, she completed Adult Psychiatry at University Hospitals-Case Medical Center in Cleveland and remained there for a fellowship in forensic psychiatry, which she completed in 2009. During her residency, Dr. West received the Rappeport Fellowship from the American Academy of Psychiatry and the Law, the Mahmoud A. Parsa Excellence in Research Award, a Resnick Scholarship from the Midwest chapter of the American Academy of Psychiatry and the Law, and the Ruth Fox Memorial Endowment Scholarship from the American Society of Addiction Medicine.
Dr. West is board certified in general and forensic psychiatry. She has published numerous articles and presented on the local, national, and international level on multiple occasions. Dr. West has worked on psychiatric units in state and federal facilities, as well as in correctional institutions. She also does outpatient medication management at community mental health centers and maintains a private forensic practice. Her areas of expertise within forensic psychiatry include competency to stand trial, sanity, and fillicide.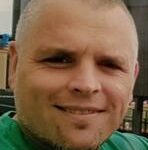 James Pontau, Ph.D.
Dr. Pontau earned his doctorate from the University of Akron in 2015 and is a licensed psychologist. He completed his post-doctoral residency in neuropsychology at Mentis Neuro Rehab and Neuropsychology Management Partners, addressing the needs of individuals with acquired and traumatic brain injuries, as well as those with neurodegenerative diseases. Additionally, through his internship at Heartland Behavioral Healthcare hospital, he acquired experience conducting a variety of forensic evaluations and examinations. He currently is employed within a correctional psychology position and provides services to inmates with mental health needs, with particular focus on individuals with cognitive deficits, and performs evaluations determining suitability for early release and work programs.
In addition to his clinical experiences, Dr. Pontau also has experience in developing and conducting psychological and psychiatric research in the areas of mood disorders and trauma at various regional universities, including Case Western Reserve University and Cleveland State University. He has also taught courses on educational psychology, group counseling, and personality assessment.